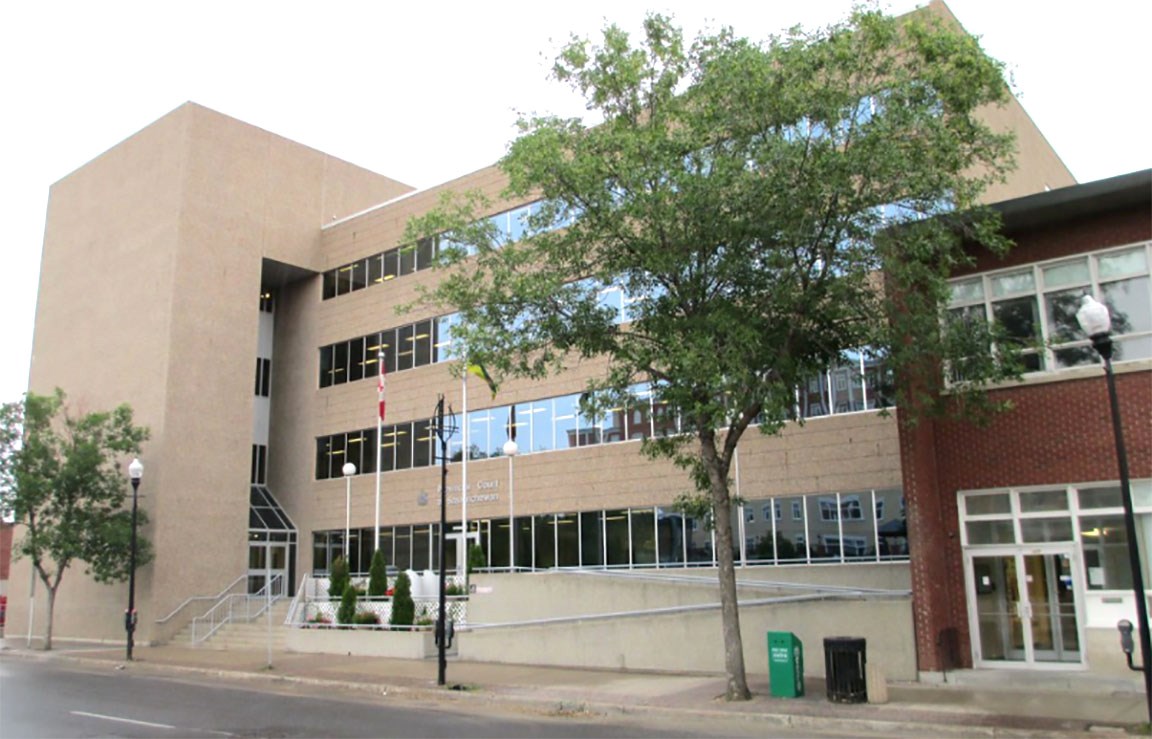 Man's finger severed in Saskatchewan nightclub robbery
A co-defendant described what was done to Mark Blanco as "torture", saying she was so sick she went back to the car and turned up the music to drown out Blanco's screams.
REGINA — A Yellow Quill First Nation man has pleaded guilty to beating, torturing and robbing a man he and two others picked up at a Regina nightclub two years ago.
Now 25, Austin Severight pleaded guilty Thursday in Regina Provincial Court. He has been remanded in custody and is expected to be sentenced on May 24.
Two residents of Wadena have already been sentenced. In March 2021, 22-year-old Sheridan Squirrel was sentenced to five and a half years in prison. In April, 25-year-old Jenna Hoffman received an aggregate sentence of six years.
Squirrel and Hoffman were arrested after RCMP raided a home in Wadena on November 5, 2020. They have been charged with attempted murder, kidnapping, robbery and choking to overcome resistance.
Seven months later, Severight was arrested in Tisdale and charged with the same offences. There was a publication ban on one of Severight's charges, but it has since been lifted.
Brutal attack, torture during robbery
According to court documents, Mark Blanco was drinking at Habano's Nightclub on Dewdney Avenue in Regina on the night of Oct. 3, 2020, when he encountered Hoffman and Squirrel, who were also partying at the club. Severight waited outside in a Chrysler Pacifica, drinking and texting a woman he dated.
Around 2 a.m., Hoffman left the bar and Blanco followed. Once outside, Blanco and Squirrel chatted and Squirrel invited Blanco to a party with him, Hoffman, and Severight. The three got into the car, which was driven by Hoffman but registered to Severight. Squirrel was up front and Blanco was in the back with Severight.
They pulled up to a gas station in Balgonie at 3:03 a.m. and Blanco, Hoffman, and Squirrel got out. Severight stayed in the car. Blanco was invited in and bought cigarettes for Squirrel. When they left, Hoffman was still driving but Blanco got in the front beside her, and Squirrel got into the back seat with Severight. Suddenly, Blanco was strangled from behind by a rope or a belt and his face was covered. He was then struck repeatedly in the head with what was believed to be a hammer.
Blanco broke free and jumped out of the still moving car. Hoffman stopped the vehicle and Squirrel and Severight grabbed Blanco, put him back in the front seat and bound his legs. They told Blanco to put his hands behind the back of the front passenger seat but he refused so they hit him over the head again with the hammer. Blanco put his hands behind the seat and they were tied.
Blanco was robbed of a $900 watch, his wallet containing approximately $220 in cash, a $100 Vanilla Visa prepaid card and all of his identification. The men took Blanco's bank card from his wallet and demanded he give them the PIN. He gave them the wrong pin code.
The car stopped at the Caisse Populaire in Fort Qu'Appelle at 4:07 a.m. and Squirrel got out and tried to use the card at the ATM. Squirrel returned to the car angry that Blanco gave him the wrong PIN. Severight hit him over the head again with the hammer. Severight and the squirrel threatened to cut off Blanco's fingers or kill him if he didn't give them the correct PIN. A bolt cutter was then used to cut off Blanco's left little finger. Blanco gave him the correct pin code and passed out. Bank statements show that three attempts were made to use the card, but no money was withdrawn.
Blanco regained consciousness as he was dragged across a field by his feet, still tied up. Severight and Squirrel took turns beating him with their feet and hands. Hoffman punched and kicked Blanco in the face and head. Blanco lost consciousness again.
Court records show that Hoffman described what was done to Blanco by Severight and Squirrel as "torture". She said she was so sickened by what Squirrel and Severight were doing, and had done to Blanco, that she returned to the car and turned up the music to drown out Blanco's screams. She told police she heard Blanco scream one last time before Severight and Squirrel returned to the car. She thought Blanco was dead. Squirrel and Severight stripped Blanco of his pants, shoes, and underwear before leaving him for dead in the remote, rural field.
Blanco found on the side of the road
Blanco finally regained consciousness and heard a car in the distance. He was able to drive out of the field towards the road but collapsed on the side of the road. At around 9:37 a.m., a couple driving down the road found Blanco, hours after he had been dragged into the field. They called 911.
Court documents show that Blanco was covered in blood and had numerous injuries. His left little finger was cut off, his ear was detached and hanging from his head. He was wearing a sweater but no pants or shoes. He had taken his black T-shirt and put his legs through the armholes trying to cover himself.
Blanco told the couple he was very cold and thirsty. They covered him with a blanket and gave him water while waiting for first responders. He was taken to a hospital in Fort Qu'Appelle and then transferred to Regina General Hospital.
Medical reports presented to the court revealed that Blanco's injuries consisted of his left little finger being severed at the last knuckle closest to his hand, his left ear was almost completely severed, there were 19 lacerations on his back of the head that required 107 staples for near, he had a cut through his upper lip/left cheek, he had eight broken and missing teeth, and scratches and bruises in various places all over his body.