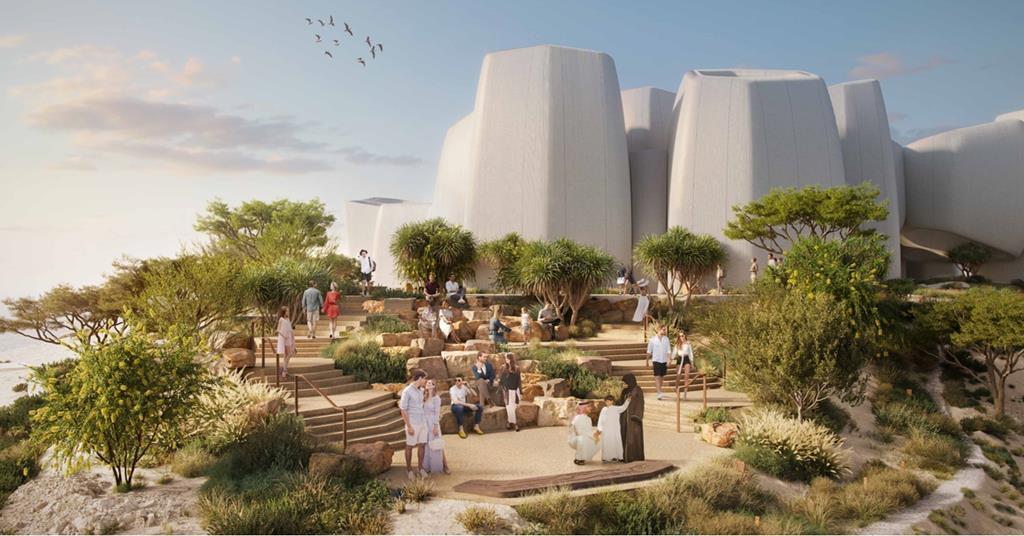 Fosters unveils plans for Red Sea Marine Life Center | New
Foster & Partners has unveiled plans for a marine life center on Saudi Arabia's Red Sea coast, which will include a 40m-long artificial coral reef.
Designed for the Red Sea Development Company, it will be located in the emerging luxury resort AMAALA at Triple Bay Marina, where it will adjoin an HKS-designed yacht club.
The "fully immersive" marine center will take visitors from a ground-level entrance through two underground floors to a huge semi-spherical tank containing the coral exhibit.
Fosters said the "large aquarium revealed" at the heart of the 10,000m² space is a "true first of its kind".
On the way to the reef, visitors will pass a series of exhibits showcasing local wildlife habitats ranging from mangroves to sandy beaches. The center will also house laboratories that visitors will be able to visit during educational visits led by researchers.
Other attractions on offer will include Red Sea underwater tours in submersible vehicles, "underwater walks", night diving and snorkelling.
Fosters Studio Director Gerard Evenden said: "The Marine Life Institute will take guests on a dynamic, educational and awe-inspiring journey that unveils the natural wonders of the Red Sea and blurs the lines between the institute and the world. 'ocean.
"By recreating natural marine habitats, providing unforgettable marine interactions, and sharing insights into conservation projects, it will provide guests with an immersive marine experience like no other."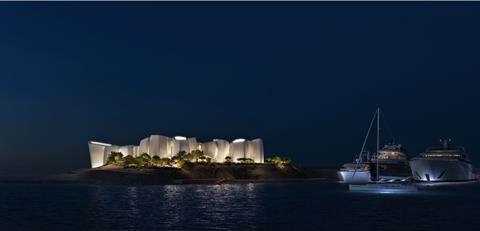 John Pagano, group chief executive of the Red Sea Development Company, said the center will expand well beyond any existing sea life attractions.
"With 10 areas that offer everything from augmented reality experiences to night diving, and spaces for the scientific community to effectively advance their environmental projects, the facility is undeniably unique," he said.
"Not only will this spur global green and blue innovations, but it will also help put Saudi Arabia on the map for travelers looking for life-enriching travel."
Site clearance work has already begun with the next phase of the project which will include excavation 12m below water surface level to prepare for construction of the reef tank.
The center has been designed to resemble reef patterns against the horizon and will be constructed from glass-reinforced concrete supported by a lightweight steel frame. The structure will be effectively supported at four points with a large canopy covering a central plaza between four "clusters" of buildings.
Construction of the larger AMAALA development is well underway and when complete will include 25 hotels, 900 luxury homes and several high-end retail, wellness and leisure attractions.
The resort is a central part of Saudi Arabia's Vision 2030 strategy to reduce the country's dependence on oil exports by diversifying its economy and developing its tourism sector.