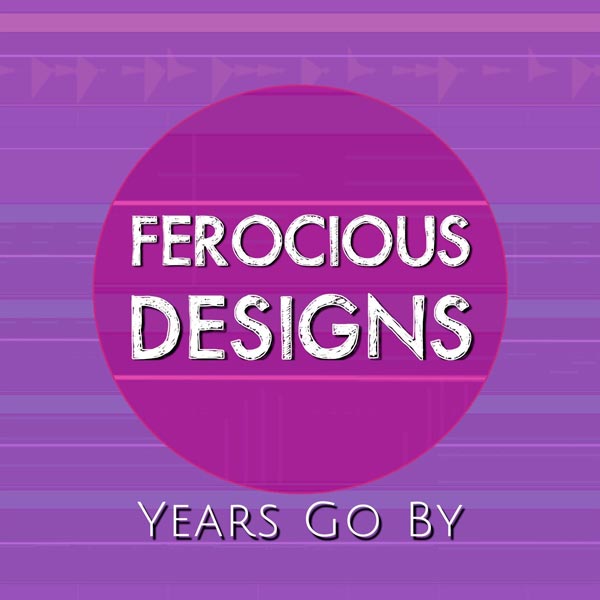 Ferocious Designs Celebrate Debut EP Anniversary With Reworked Version Of "Years Go By"
NEW | FEATURES | PREVIEWS | EVENTS
originally published: 07/16/2022
Ferocious Designs, central New Jersey-based songwriter Brian Kelley's DIY music project, has released an updated version of "Years Go By" as a single to mark the one-year anniversary of the band's debut EP. music project, A matter of time. The track is available for download/streaming at FerociousDesigns.com.
The A matter of time The EP was released on July 16, 2021. Its title comes from the lyrics of "Years Go By", which is one of two songs from the EP that has been reworked for the upcoming album, In search of the light.
"It was written in 2019 as my 30th high school class reunion was approaching," Kelley said. "I'm a bit nostalgic by nature, but the last few years have really dampened my enthusiasm for a number of people from my past, which served as lyrical inspiration for the song."
In search of the lightFerocious Designs' debut album, will be released later in 2022.
"Years Go By" features music and lyrics by Brian Kelley who also does vocals, keyboards, guitars, percussion and other instruments for the track. Video footage courtesy of Videezy.com
fierce designs is the DIY music project of central New Jersey-based songwriter Brian Kelley. Although he's spent most of the last 30 years as a songwriting hobbyist, Kelley is no complete stranger to the New Jersey music scene. He is a longtime collaborator of singer-songwriter Christian Beach, spending time with him in the late 1980s and early 1990s in a band that played several times at the Green Parrot Rock Club, very beloved and long gone, in Neptune, NJ. Kelley has been playing keyboards, accordion and percussion in Beach's backing band since 2007 and has also recorded with him.
The name of the project is borrowed from the lyrics of "Cover My Eyes (Pain and Heaven)" by Marillion. Ferocious Designs' five-song debut EP, A Matter of Time, was released on July 16, 2021. On the same day, the project's lead single, "Lay It on the Line", was named Makin Waves Song of the Week by Bob Makin, longtime music journalist from New Jersey.
Advertise with New Jersey Stage for $50-$100 per month, click here for more info
---
Advertise with New Jersey Stage for $50-$100 per month, click here for more info
---