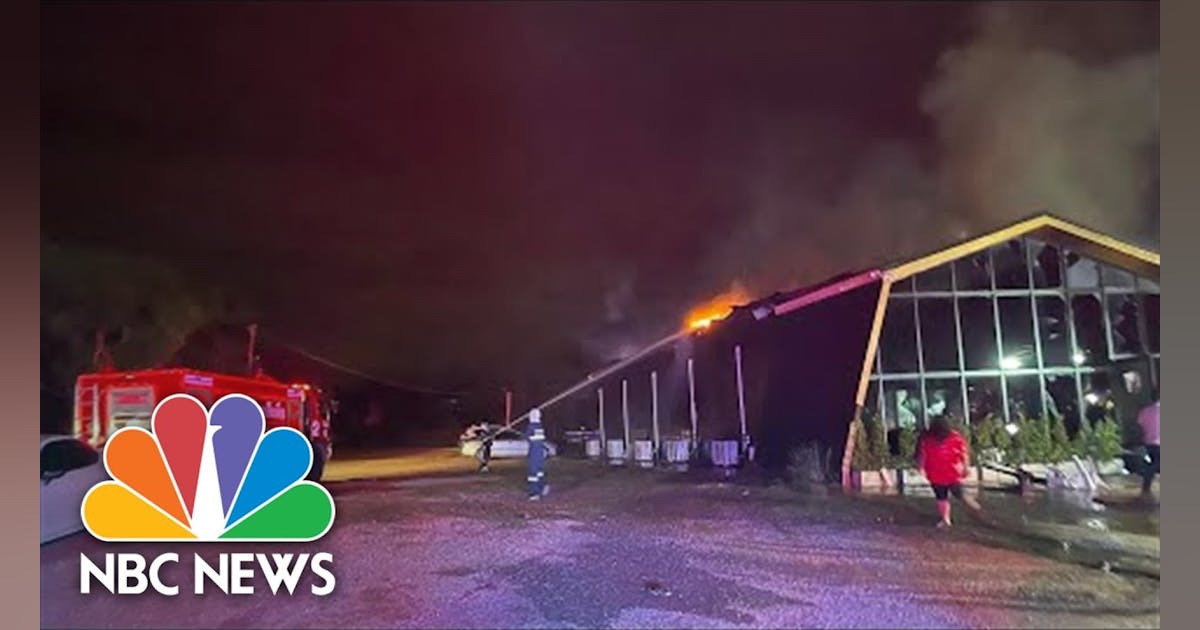 At least 14 dead and dozens injured in Thai nightclub fire
Firefighters investigate a deadly fire at a nightclub in Thailand.
At least 14 people were killed and dozens were injured, according to
CNBC.
Videos from the scene showed frantic people fleeing the building, many with their clothes on fire.
A witness told local television she was with five friends when the fire broke out at the scene.
"I saw flames above the stage, on the right side. I think it was around the same time the singer on stage saw it too and he yelled 'fire!' and threw the mic at it," Nana told a broadcaster. "I saw a lot of bouncers from the pub covered in fire inside."
The burned bodies of the four women and 10 men were found in the bathroom and at the entrance to the club, reports said.
A person from the fire department who responded also told reporters that the flames were accelerated by flammable acoustic foam on the walls of the club. Prime Minister Prayut Chan-O-Cha offered his condolences to the families of the victims.
The incident comes 13 years after pyrotechnics ignited a fire at a New Year's Eve party at a Bangkok club, killing 66 people. Investigations into that fire revealed several key breaches at the club, official corruption and exposed lax attitudes towards safety in entertainment venues at the time, according to CNBC's report.