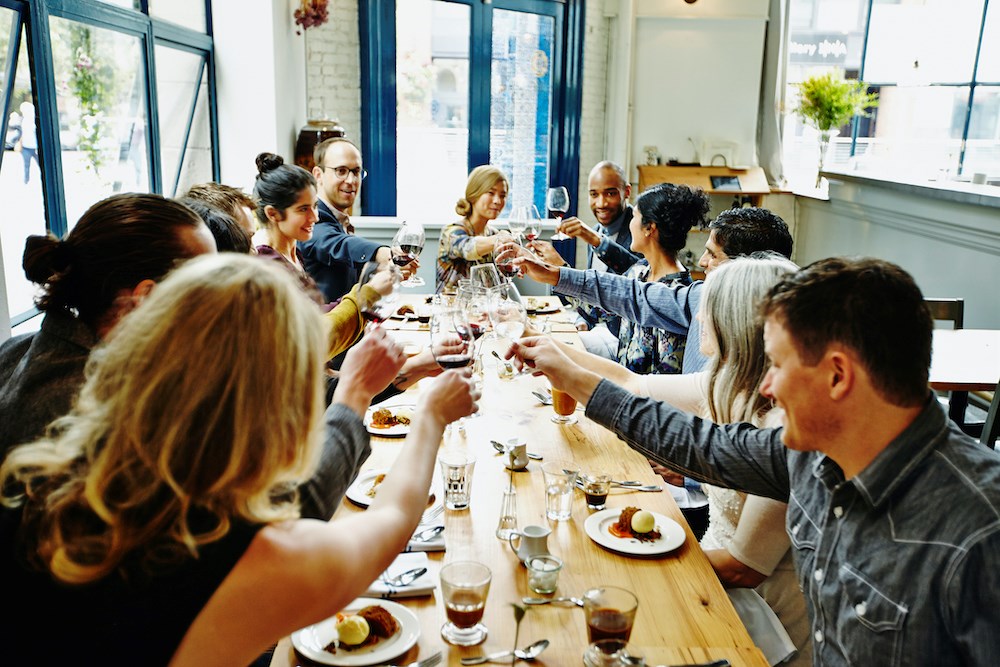 What are the rules for restaurants, bars and clubs in British Columbia?
A lot of plexiglass will now be in storage.
As part of sweeping changes to the province's COVID-19 restrictions, effective 11:59 p.m. on February 16, 2022, there will only be two key limits in place at restaurants, bars and nightclubs in British Columbia.
Changes to BC's COVID-19 rules were announced on Tuesday (February 15) by Dr. Bonnie Henry, who explained how we got to where we are now with regards to community transmission of the virus. , and what restrictions are able to be lifted.
From midnight on February 17, restaurants, bars and nightclubs will be able to operate at full capacity and without restriction.
The relaxed restrictions mean there are no table limits, ending the cap of six guests per table. In addition, mixing between tables will be allowed. Barriers, like the plexiglass dividers we've grown accustomed to, will no longer be necessary, but employees will still follow their own workplace safety plans.
In a significant and long-awaited change, dancing will once again be permitted. One of the oldest COVID-19 restrictions in the province, dancing has been banned in places like nightclubs and bars since the restrictions were first put in place in British Columbia in March 2020 .
However, some key province-wide restrictions remain in place that affect who can — and can't — dine at every restaurant or dance the night away at a club in BC. Face masks will still be mandatory when not seated, and the BC vaccine card will still need to be scanned at the door showing proof of full vaccination i.e. two doses of a COVID-19 vaccine approved.
Dr Henry said on Tuesday she would reassess the measures still in place and make any warranted changes in mid-March, before spring break, and again in mid-April, before the Easter long weekend.
The relaxed restrictions are welcomed by restaurant owners in British Columbia.
"For independent restaurants in particular, getting back to normal is just a big step in the right direction and saving people's livelihoods. Getting a sense of normalcy back for society at large will help us all to come together and feel like part of the community again," said Justin Tisdall, co-owner of Juke Fried Chicken and Beetbox in Vancouver.
"It's a welcome breath of fresh air after another tough time for our industry," said Darragh McFeely, chief operating officer of Nuba Group and Alimentaria Mexicana in Vancouver, of the return to near-normal operations in the British Columbia restaurants. "We look forward to getting back to delivering the most comprehensive and memorable experience for residents of Vancouver and beyond."
Without capacity limits or barriers, restaurants want to welcome locals and tourists back for a real taste of what their respective places have to offer.
"We are thrilled to hear that residents and visitors alike can enjoy Vancouver's incredible hotel scene with fewer restrictions," commented Sarah Valley, General Manager of OPUS Vancouver and Capo & The Spritz Restaurant & Bar. "We've all missed the energy he brings to our city and I can't wait to feel the pulse of Vancouver again.