New bars in Singapore to discover in March 2022
Looking for a new place to drink?
Then consider these six new bars in Singapore in March 2022. There's Sugarhall, which returns after a four-year hiatus as a rum-focused cocktail pub.
There's also Rascals, a gastrobar that combines edgy fare with craft beer and sake, and House offers upscale drinks and luxurious bar fare by its sister restaurant Taiga.
The music is an afterthought at most venues, but Offtrack's thoughtful music program lives up to its classic cocktails and pan-Asian fare. Revival is a new concept from two industry heavyweights that promises exquisite drinks, and Amy's Wine Bar puts natural wine on the Holland Village bar menu. Read on to find out more.
6 new bars in Singapore to discover in March 2022:
This story first appeared on Lifestyle Asia Singapore
Natural wine comes to Holland Village at Amy's Wine Bar. You'll find Adelaide Hills pet nats, volcanic reds from Sicily and crisp whites from the South of France, paired with dishes like Bagel Cheese Melt and grilled fish with mustard greens and Szechuan peppercorns.
Thursday to Sunday, 5 p.m. to 10:30 p.m.
Offtrack is a bar and restaurant with an eclectic musical lineup. The menu consists of pan-Asian dishes like Vietnamese beef tartare and cauliflower fried rice with XO sauce, and drinks range from highballs and classic cocktails to oversized punch bowls. For your listening pleasure, local and regional artists will be behind the decks playing a wide range of genres not normally heard in a traditional club or F&B setting.
Tuesday to Saturday, 4 p.m. to 10:30 p.m.
Rascals is a two-chef gastrobar that counts Labyrinth, Candlenut and Tippling Club as past experiences. Like their previous stays, the food here is just as progressive and blends influences from Malay, Japanese, Thai and Indonesian cuisines like a green mango crab pie tee. There's a good list of international craft beers on tap, as well as wine and sake from craft producers.
Wednesdays, 6 p.m. to 10:30 p.m.
Thursdays and Fridays, from 12 p.m. to 10:30 p.m.
Saturday and Sunday, from 6 p.m. to 10:30 p.m.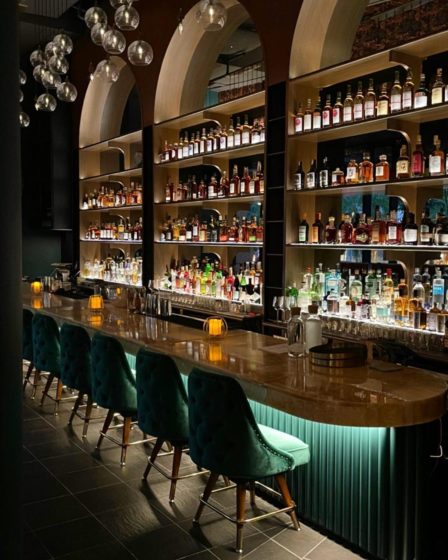 Revival is a new project from bartenders Michael Callahan and Roman Foltan, who are also responsible for Barbary Coast. It's still in pre-launch with many secret details, but there are currently around 35 cocktails on the menu, such as The Storm on the Sea of ​​Galilee: Hendrick's Orbium, Beefeater, Dry Vermouth, Marigold, Leather and Saline .
Sugarhall is the reincarnation of the Amoy Street rum bar which closed in 2018. Now relaunched as a cocktail pub, rum is still plentiful here but made more accessible through classic cocktails and a menu split evenly between rum and other spirits. The food, which comes from Rosemead downstairs, will be high pub grub like fish pie and a cheeseburger.
Wednesday to Sunday, 4 p.m. to 10:30 p.m.
A sister outlet to neighboring Taiga Japanese restaurant, House is an intimate bar dedicated to precision-executed classic cocktails, sake, whiskey and other high-end spirits. If the S$36 Dry Martini isn't rich enough, they have a section called Premium Classics that offers a Yamazaki 12 Old Fashioned for S$68. To eat, the Miyazaki Wagyu Claypot Rice (S$98) is equally decadent.
Monday to Saturday, 11 a.m. to 11 p.m.